Full Body Exfoliation
Our Therapists will treat your skin to a gentle exfoliation removing dead skin cells and massaging oils into the new cells, pampering and rejuvenating your body so you look and feel revitalized and healthy.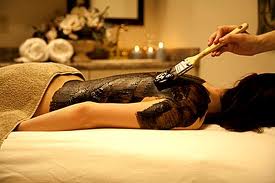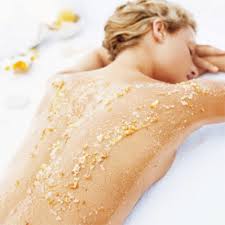 Body Wrap
Our body wraps are designed to slim and tone the body, hydrate or firm the skin, or relax and soothe the muscles. In order to gain a therapeutic benefit. Our main body wraps have the additional benefits of accelerating blood circulation and to promote the body's metabolism. Infrared radiation softens and dissolves fat cells quickly. Detoxification and drainage of the lymphatic glands, causing a reduction in arthritis and insomnia. Weight loss and body toning is a natural process while using the Infrared blanket. It also relieves tired or heavy legs and aching joints, easing inflammation, and helping to flush toxins from the body through sweating.