Full Body Exfoliation Our Therapists will treat your skin to a gentle exfoliation removing dead skin cells and massaging oils into the new cells, pampering and rejuvenating your body so you look and feel revitalized and healthy.

Facial You will feel deeply relaxed and pampered as we treat your face to a relaxation facial, working on pressure points followed by a face, neck and shoulder massage. Our treatment will penetrate deep into the skin to leave you feeling r

Manicure and Pedicures We offer great deals on our manicures and pedicures, making sure that you receive the treatment that you deserve. All our manicures/pedicures consist of filing, shaping, and various treatments ending off with a relaxing

Bio Sculpture Core Product Bio Sculpture's core product is Nail Gel: Clear Base Gels, Strengthening Treatment Gels and a range of Colour Gels. Clear Base Gels are applied

Aloe Body Toning Kit Detox effect Inch loss Tones, moisturizes, fir

Sunbeds – sensible tanning. Our facilities hold an upright sun bed, which is more hygienic and only takes 10min. Over exposure to the sun is very harmful to your skin. A sun bed will allow you to suntan with safety because it is con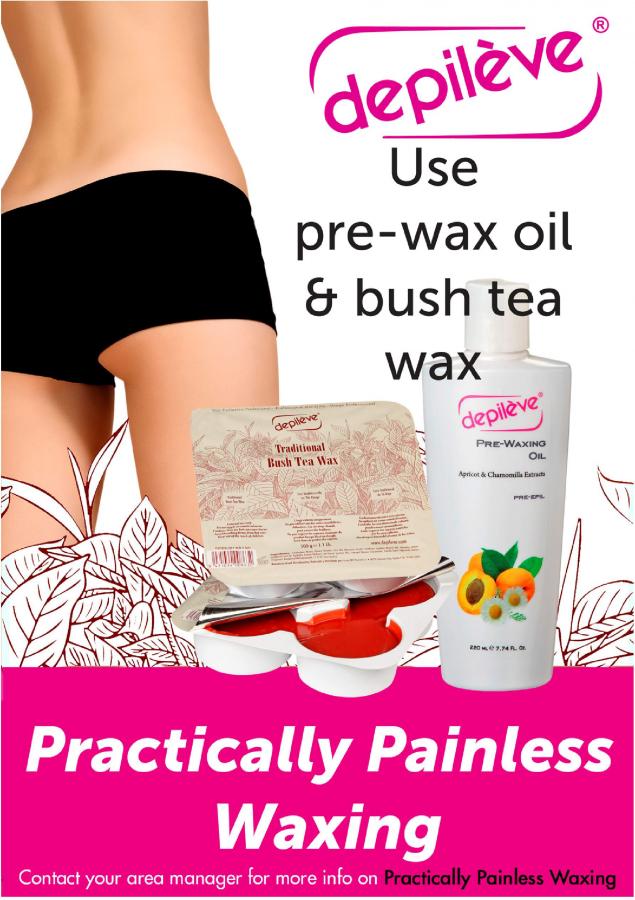 New!! Bush Tea waxing without pain!!

This chemical peel treatment concentrates on heels that are badly dry, cracked and need special attention. We guarantee that in a single treatment you will have softer, silky and smoother feet. Medi-Heel is a keratolytic chemical and only works on removing dead skin cells.